To help reduce the potential spread of coronavirus (COVID 19) please do not use the Historic Douglas Support Estate, the Glen, to congregate in large groups. 

Government advice is to exercise in small groups of no more than 8 while observing social distancing and hygiene and to exercise outside keeping apart from others.
Welcome to

Viewpark Conservation Group

The Viewpark Conservation Group aims to promote the advancement of the arts, heritage, culture or science; the provision of recreational facilities, or the organisation of recreational activities, with the object of improving the conditions of life for the persons for whom the facilities or activities are primarily intended; the advancement of environmental protection or improvement

Please take time to look through the website and contact us if you would like more information.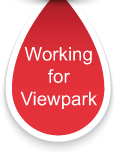 News
June 2020
Community Buyout
The Group has finalised arrangements to acquire The Glen.
Come back here on Sunday for details.
Or sign up for our Newsletter